| | |
| --- | --- |
| Friday,  May 22,  2015 |                      For Immediate Release |
Addressing the "Elephant" in the City 10-Years After Hurricane Katrina 
Op-Ed by Dr. Beverly Wright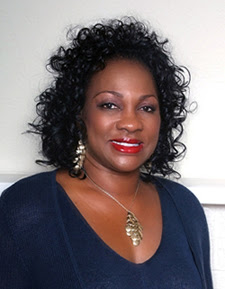 Dr. Beverly Wright
NEW ORLEANS, LA – As we approach the tenth year anniversary of Hurricane Katrina, let's not ignore the "elephant" in New Orleans, notwithstanding the pressure to do just that. The elephant in our city is the rampant land grab displacing predominantly African American residents to the outskirts of the city, where public safety, reliable transit, nearby schools, accessible job opportunities, and neighborhood amenities are lacking. To be sure, the displacement of mostly African American residents also creates hardships for white New Orleanians who are not only out-financed by developers and incoming residents, but also see their salaries not keeping up with the rising costs of housing, education, and healthcare in this city.
The elephant we need to address in New Orleans is the privatization of public assets. Just recently, Representative Neil Abramson introduced House Bill 694 in the state legislature. Abramson's bill would require the Orleans Parish School Board to sell any building or land that is "vacated or slated to be vacated" to a school charter company for an amount "up to fair market value" and allow the school charter company to re-sell the building or land to any "person or entity." If this bill passes into law, there are some 100 properties in neighborhoods across New Orleans that can now wind up in the hands of developers after the initial purchase from the Orleans Parish School Board for a nominal amount.
We cannot ignore the elephant represented by the billions of taxpayer dollars poured into the coffers of private companies that profit from:
         the tear-down of public housing developments, construction of apartment complexes for only a small fraction of the public housing residents, and the eviction of those residents through a combination of harsh rules (e.g., no people on porches not named in the lease agreement) and the upcoming expiration of subsidized apartments that will be leased at market rates;
         the shut-down of Charity Hospital and the razing of homes in the Mid-City neighborhood to build a hospital managed by LCMC pursuant to a no-bid contract that does not guarantee physical and mental health care that meets the needs of people in our city;
         the take-over of public schools with admission policies designed to exclude the enrollment of children who have special needs or are not honor roll students; and
         the investment in certain neighborhoods to ramp up demand for skyrocketing housing cost, while other neighborhoods are neglected and denied adequate funds for street improvements, beautification projects, and home repair grants from the Road Home program, which a federal court declared was administered in a racially discriminatory manner.
Sadly, the elephant in our city has no regard for the health and safety of children and families. Case in point: the Recovery School District (RSD) plans to build a school on a site where an old city dump once existed and the land remains highly contaminated. On this dump, known as the Clio Street/Silver City Dump, the Booker T. Washington High School, the Calliope Housing Development, and the Rosenwald Recreational Center were built specifically for African Americans during Jim Crow. There was no consideration at that time of the serious health risks of placing children and families on a waste dump. While some have excused this as something from the bygone era of Jim Crow racial segregation, it is troubling that the same shameful lack of concern for African American children and families persists in the post-Katrina building of the Yvonne Marrero apartments, the new Rosenwald Recreational Center, and the RSD's plan to build a school on the same waste dump.
Shrouded in secrecy, the elephant in our city shuts New Orleanians out of the decision-making process on key policies, programs, and funding priorities. In hindsight, the Unified New Orleans Plan and the Bring Back New Orleans Plan were distractions that moved our collective focus away from the billions of taxpayer dollars spent on implementing other plans that continue to displace residents.
As the spotlight turns to New Orleans on the tenth anniversary of Hurricane Katrina, will we address the elephant in our city or will we be silent about the injustice and inequity of ongoing displacement of predominantly African American residents in our city?
Dr. Beverly Wright is a sociologist and the Executive Director of the Deep South Center for Environmental Justice in New Orleans, Louisiana.

Your Alternative Newsletter
 News. Arts, Culture & Entertainment
Vincent T. Sylvain, Publisher
The New Orleans Agenda newsletter is the leading local alternative for information on New Orleans and the Gulf Coast Region.  A provider of turnkey Web-Based Internet Marketing Services, we specialize in providing outreach and communication services for governmental, faith-based, community, arts & cultural, and professional organizations.
We have received more than 7 Million Page Views!
The New Orleans Agenda

Vincent T. Sylvain
Publisher
Opinions expressed on this mailing are not necessarily the views of The New Orleans Agenda or that of POLICAMP, Inc. unless explicitly stated.
——————————————————————————————————————————
The North Carolina NAACP's petition for certiorari seeking review of the North Carolina redistricting plans is captioned Dickson v. Rucho, Case No. 14-839, and is scheduled to be conferenced by the Court on

April 17, 2015.
——————————————————————————————————————————–
POSTED ON APRIL 1, 2015
U.S. SUPREME COURT BLOCKS REDISTRICTING PLAN THAT PACKS BLACK VOTERS IN ALABAMA
Posted on March 27, 2015
The U.S. Supreme Court's opinion in the Alabama redistricting case supports the argument that the North Carolina State Conference of Branches of the NAACP has been making against North Carolina's racially gerrymandered districts since they were first proposed in 2011. The Court held that packing black voters to meet a specific racial quota is constitutionally suspect, as was done in Alabama and in North Carolina. The Court remanded the case to the lower court for application of strict scrutiny. "The principles of law announced by the Court yesterday apply with equal force to North Carolina, mandating a reversal of the redistricting plans adopted here," said Reverend Dr. William J. Barber, II.
When the North Carolina redistricting proposal was introduced and enacted, the NC NAACP, through its lawyers and partners, provided legislators with legal opinions which track yesterday's Supreme Court decision. "As a result, they knew or should have known that their redistricting proposal violated the Voting Rights Act and the federal constitution," said Irving Joyner, NC NAACP Legal Redress Chair and Professor at NCCU School of Law. "Despite this information, these legislators chose to ignore the law, as it existed at that point, for the sole purpose of undermining the political voice of African-Americans and other racial minorities.
Their redistricting plans, which involved the State Senate, House of Representatives, and Congress, were a part of the same national political agenda and strategy which extremist legislators have sought to impose in other States as occurred in North Carolina and Alabama. The imposition of this extremist agenda has resulted in the illegal elections of legislative officials who have eagerly sought to impose other extremists political policies upon North Carolina citizens. The NC NAACP will continue to fight against these actions in the courts, the legislative parlors and in the streets."
Rev. Dr. Barber also explained that "this opinion in the Alabama case is a vindication for all of us who have been saying for a long time that divisive racial gerrymandering, which seeks to isolate black voters and destroy effective cross-racial coalitions, is unconstitutional."
Even the dissenting Justices acknowledged in the opinion that "[r]acial gerrymandering strikes at the heart of our democratic process, undermining the electorate's confidence in its government as representative of a cohesive body politic in which all citizens are equal before the law."  Indeed, not a single Justice endorsed what the State of Alabama did in this case.
The Supreme Court also held that splitting precincts and dividing communities of interest are indicators that race predominated in the redistricting process.  The unjust North Carolina redistricting plans in place now divide more precincts than any plans in the state's history.
The North Carolina NAACP's petition for certiorari seeking review of the North Carolina redistricting plans is captioned Dickson v. Rucho, Case No. 14-839, and is scheduled to be conferenced by the Court on April 17, 2015.
——————————————————————————————————————————–
March 31, 2015
Why Universal Health Care Is Essential for a More Equitable Society
Posted: 03/31/2015 6:11 pm EDT
Updated: 16 minutes ago
The prospects for universal health care in the United States appear unusually bleak these days. Just as the first U.S. state — Vermont — was getting ready to implement a universal, publicly financed health care system, its governor pulled the plug on his support. Years of studies, preparations and proposals, a mountain of supportive data and a clear legal mandate fell by the wayside as soon as Governor Shumlin felt thatthe political stars were no longer aligned. Meanwhile, in Washington DC, even the Affordable Care Act's approach of making private health insurance more affordable by subsidizing over-priced insurance products is under attack in the Supreme Court.
Why is universal health care, which is commonplace around the world, so hard to achieve in the United States? Why are we unable to overcome a market-based system that leads to a hundred thousand unnecessary deaths each year? Corporate interests in maintaining this system are powerful, as is a culture of competition and consumption that sees health as a personal choice rather than a human right. The odds against universal health care advocates are long: What does it take to turn a market commodity into a public good, and dismantle an entire industry along the way?
For the past few years, as the limitations of the Affordable Care Act were becoming increasingly clear, a mass people's movement in the small state of Vermont paved the way for universal health care, winning the passage of a 2011 law that mandated the state to financed its health system publicly and equitably and guarantee access to care for all. Yet as the governor's recent about-face illustrates, the task at hand remains challenging.
It is not a new task, as Dr. Martin Luther King Jr.'s 1967 speech, "America's Chief Moral Dilemma," reminds us: "It didn't cost the nation anything to integrate lunch counters; no expenses were involved; no taxes were involved. […] Now we are dealing with issues that will cost the nation something in terms of billions of dollars. […] We are now dealing with issues that will demand a radical redistribution of economic and political power."
Dr. King was envisioning ending poverty and ensuring economic and social rights for all, including people of color who were — and still are — most affected by economic injustice, and he predicted strong resistance from the powers that be. Half a century later, progress toward this vision has been halting at best, and resistance is enduring to this day. The country is currently experiencing the largest concentration of wealth since the 1930s and the biggest income inequality gap since the late 1970s, with inequitable financing of health care directly contributing to this injustice. In the private health insurance system, low-income people pay proportionally more for health care than the wealthy, while receiving lower value insurance plans. One in three people in the U.S. struggle with medical bills, while insurance executives are raking in billion-dollar compensation packets. This inequitable market-based system — with its different and unequal insurance products, different and unequal prices for health services, and different and unequal access to doctors — is both unjust and unsustainable.
Public, tax-based financing of health care would take an important step toward realizing Dr. King's vision by ensuring both universal access to care and equity in the payment for care. Moreover, it could free up resources for other public services, since universal health care is about sharing costs more equitably, not raising new money. To situate this in Dr. King's frame, radical health care reform is about economic redistribution through taxes, not about raising extra billions of dollars.
Vermont's movement for the human right to health care has produced new evidence for this. Governor Shumlin's own proposal for public financing showed that 9 out of 10 families would see their incomes increase if the state moved to universal health care, with only the wealthiest facing a decrease, while the system overall would generate substantial savings. Yet the governor's plan tanked because his business tax proposal was inequitable: small businesses were charged the same flat tax rate as large companies, making it a non-starter for the state's over 75 percent of businesses with fewer than 10 workers.
That is why Vermont's Healthcare Is a Human Right Campaign recently prepared its own equitable financing plan, using the governor's data as a baseline but adding new revenue designs. At the core of this plan is an innovative, progressive business tax that takes into account company size as well as wage disparity. Tax obligations would be lower for small businesses and for those with low wage gaps between the top 1 percent and bottom 50 percent of wage earners. This would ensure not only that businesses pay based on their ability, but also incentivize them to raise rather than lower wages for the majority of workers. Other revenue sources modeled in the Campaign's plan include a progressive income tax and a tax on the capital gains, stocks, and financial transactions of the wealthiest 1 percent.
This plan, published by the Vermont Workers' Center and the National Economic and Social Rights Initiative, shows that public health care financing at state level is not only financially and economically feasible but essential for paving the way toward a more equitable society. By moving from private, market-based insurance to public financing of universal care, we flip the way we pay for care, so that low- and middle-income people pay a smaller share of their income on health care than the wealthy — the opposite of the current system.
The Healthcare Is a Human Right Campaign's financing plan was delivered to Vermont legislators along with an open letter from over 100 economists from across the country. "As economists," the letter reads, "we understand that universal, publicly financed health care is not only economically feasible but highly preferable to a fragmented market-based insurance system. Health care is not a service that follows standard market rules; it should be provided as a public good." The letter concludes with a call for action: "We support publicly and equitably financed health care at federal and state level, and we encourage the government of the state of Vermont to move forward with implementing a public financing plan for the universal health care system envisioned by state law."
It will take more than 100 economists and a sound financing plan to bring universal health care to the United States. Yet the people's movement for our right to health, both in the form of Healthcare Is a Human Right campaigns in Vermont, Maine, Maryland, Oregon, Pennsylvania and Washington, and in vibrant variations in many other states, is continuing the struggle, guided by Dr. King's reminder that "the arc of the moral universe is long, but it bends towards justice."
Follow Anja Rudiger on Twitter: www.twitter.com/NESRIorg
——————————————————————————————————————————–
June 2, 2014
By: M.K. Williams – CIVILRIGHTSAGENDA.COM
Thu  April 17, 2014
FLORIDA:   "HUMAN TRAFFICKING PROJECT" MEETING APRIL 29, 2014
PLEASE SEE OFFICIAL PUBLIC NOTICE FROM THE FLORIDA ADVISORY COMMITTEE of THE U.S. COMMISSION ON CIVIL RIGHTS BY CLICKING ON THIS TEXT LINK
DATE:  APRIL 29, 2014
TIME:  1:30 P.M.
LOCATION:  Disability Rights Florida, 2728 Centerview Drive, Suite 102, Tallahassee, 32301
THE WEB ADDRESS IS:  http://www.ofr.gov/(S(4zngdb1ksm5bj22y1vqlgrg2))/OFRUpload/OFRData/2014-08511_PI.pdf
The public notice states:
 "Members of the public are entitled to submit written comments. Comments must be received in the regional office by May 29, 2014. Comments may be mailed to the Southern Regional Office, U.S. Commission on Civil Rights, 61 Forsyth St., SW, Suite 16T126, Atlanta, GA, 30303. They may also be faxed to the Committee at (404) 562-7005 or emailed to Peter
Minarik at pminarik@usccr.gov.  Persons who desire additional information may contact the Southern Regional Office at (404) 562-7000."
==================================================================================================